Our Philosophy on Caring
At Community Care, Inc., our nursing staff cares for children, adults and their families across the entire health continuum.
We provide family-centered care because we recognize the vital role families play in our patient's lives and wellness. By developing a collaborative partnership with the family and our patients' physicians, our health care professionals are able to deliver the highest quality care in the least disruptive manner to both our patients and their families.
Our Adult Home Care, Adult Home Health Department, and Department of Pediatrics focus solely on the in-home patient. This enables us to seek the most qualified nurses and aides in the field, and it guarantees that we continue to provide the best care and the best value for our patients.
In recent years, the homecare industry has seen an increase in technology dependent children being discharged to the home. The US Congress' Office of Technology defines these children as those using a medical device to compensate for the loss of a vital bodily function and who require substantial and ongoing nursing care. At Community Care, our Department of Pediatrics is uniquely suited to handle this challenge.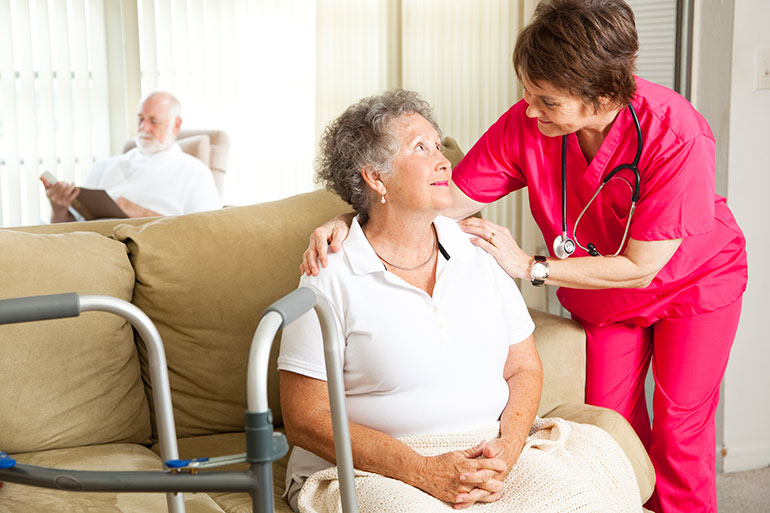 Our focus is on compassionate care for our clients and developing an exceptional team.
Call us today at (877) 830-9901. Or visit our Contact Us page today.
Community Involvement
Community Care, Inc. is active in our community. We are locally owned and operated and believe in strengthening our community by staying within it and service it to the best of our ability. We support local organizations and events such as Ronald McDonald House, Senior Centers, Westmoreland Professional Networking, Children's Home in Pittsburgh, Zoo Boo, BBB and PA Home Care Association. You can feel good about choosing Community Care, Inc. because not only do we provide superior care for your loved one, but we give back to the community we all live, love and work in.
Certifications
We are fully certified in the state of Pennsylvania and are Medicare Certified and maintain those standards. Our employees are screened and checked prior to hiring and they maintain all the proper state licensing and certifications. We provide yearly training for our staff and the community.

Won't you join us? Call us today at (877) 830-9901 for more information.
Our Employees
At Community Care, we believe in empowering our employees to deliver the best healthcare possible.
In order to do this we insist that our staff embrace our C.A.R.E. values.