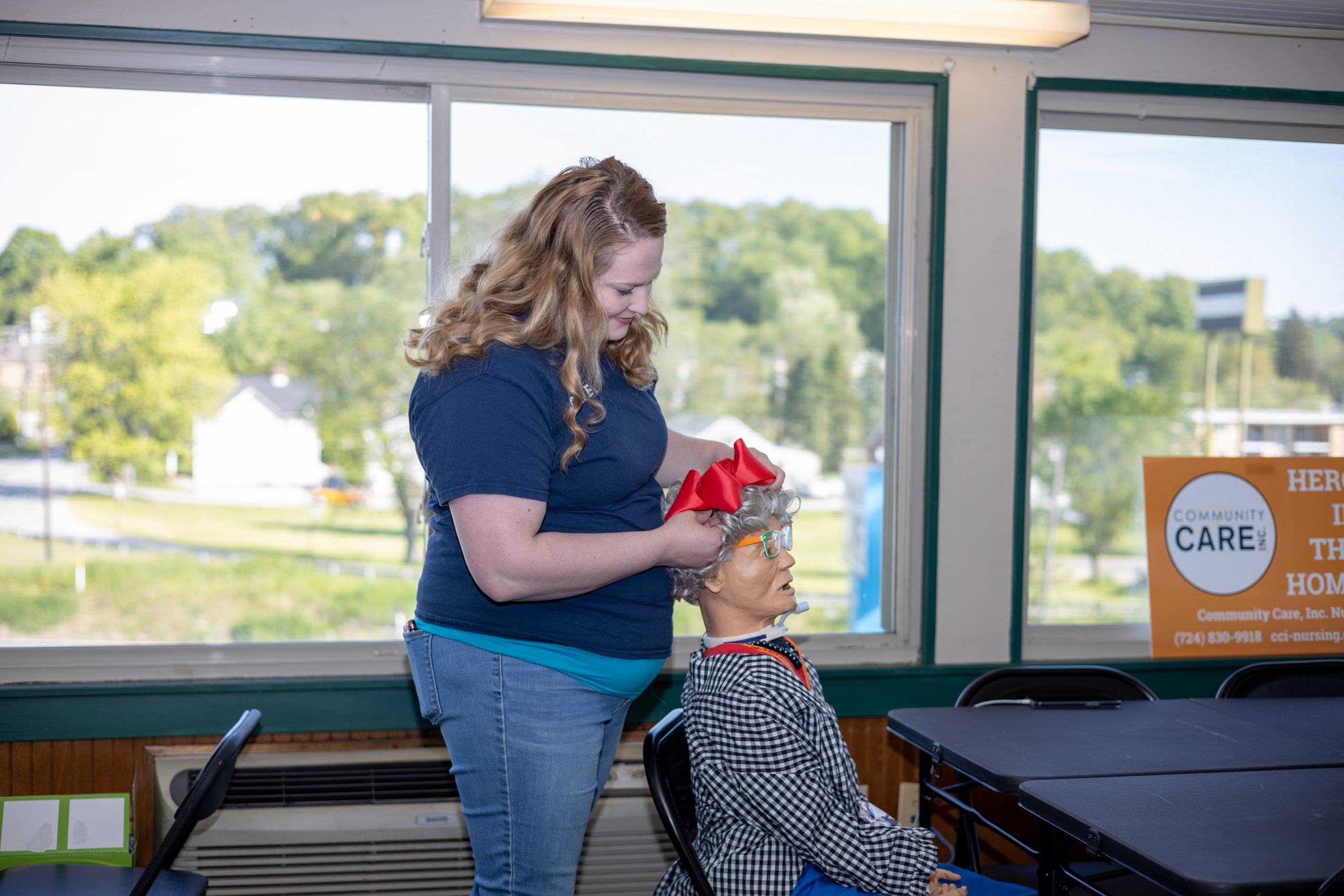 At Community Care, our RNs and LPNs in our shift nursing positions are valuable members of our team. Most often, our nurses work in the home with one pediatric or adult client, making sure that they receive the excellent care they need. 
We offer a $2500 sign on bonus for any RN or a $1500 sign on bonus for any LPN who joins our team. You can find terms and conditions of our sign on bonuses here: (link)
Position Summary: The nurse works under the guidance of the clinical director as a member of a team to provide direct nursing care to patients within the policies of the agency. The activities of the nurse are based on the employee's education preparation, experience, and competency evaluation. The nurse does not carry out admission, recertification, resumption of care, or transfer/discharge assessments. 
Clinical Skills
Implements and evaluates all skilled and technical patient care activities designated by the clinical director.
Works in coordination with families and physicians to carry out the plan of care for the client.
Implements nursing care plan under the direction of the clinical director making care plan suggestions as dictated by client condition and maintaining patient safety.
Administers prescribed medications (must have demonstrated competence in medication administration).
Performs specific treatment as ordered by the physician under supervision of the clinical director.
Provides care to client one-on-one at home and in the community, helping them through their daily life.

Makes observations related to the patient's condition, home situation, and treatment response.
Accepts verbal physician orders after policy orientation and within regulatory and agency policies.

Participates in patient/family teaching activities.
Documentation
Completes the shift recording and/or nursing visit report and related recording on the day of the visit, documenting the treatment provided and the patient's response.
Submits the clinical notes to the office weekly for incorporation into the clinical record.
Completes the time slip record appropriately.
Communication
Reports observations of patient clinical changes, treatment response, and home situation to the clinical director.
Maintains confidentiality of client information adhering to HIPAA regulation.
Coordinates physician-ordered patient care activities with the clinical director.
Inventories and orders supplies as needed.

Provides Community Care with monthly availability in a timely manner.
Professional Standards
Maintains a professional standard of conduct, projecting a positive image of the agency at all times.
Complies with infection control and safety policies and procedures.
Adheres to all policies and practices of the agency to maintain established Standards for Care.
Adheres to all policies set forth in the Nurse Practice Act to maintain safe clinical practice.
Demonstrates effective time management.
Professional Development
Attends annual inservice education sessions.
Training offered through Community Care to enhance skills.
Participates in additional staff meetings, care conferences, educational sessions, and the Performance Improvement Program, as needed.
Strives to improve care by broadening and deepening knowledge through formal education, attendance at workshops and conferences, active participation in professional and related organizations, and individual study and reading.
Qualifications
Graduate of state-approved nursing school.
Current license in the State of Pennsylvania.
Minimum of six (6) months experience in relevant patient care.
Holds a current CPR card.
A reliable, independent means of transportation is required. Drivers must have a valid driver's license and car insurance limits adhering to the limits established in the personnel policies.
Obtains and retains a clear criminal history, Childline, FBI, OIG, Medicheck, EPLS, and any additional required regulatory clearances.